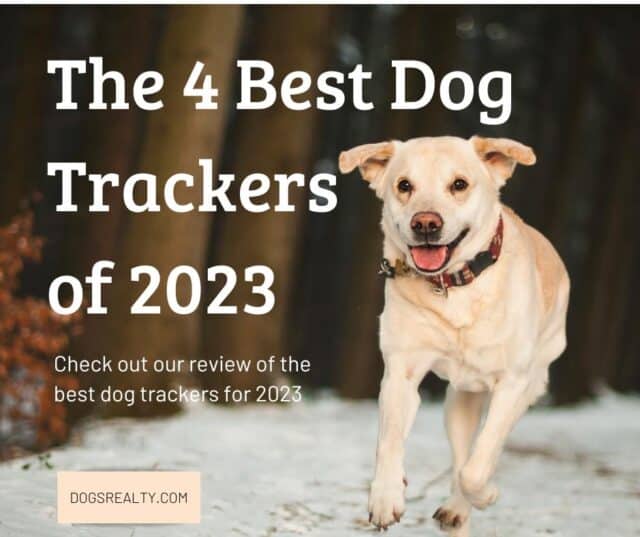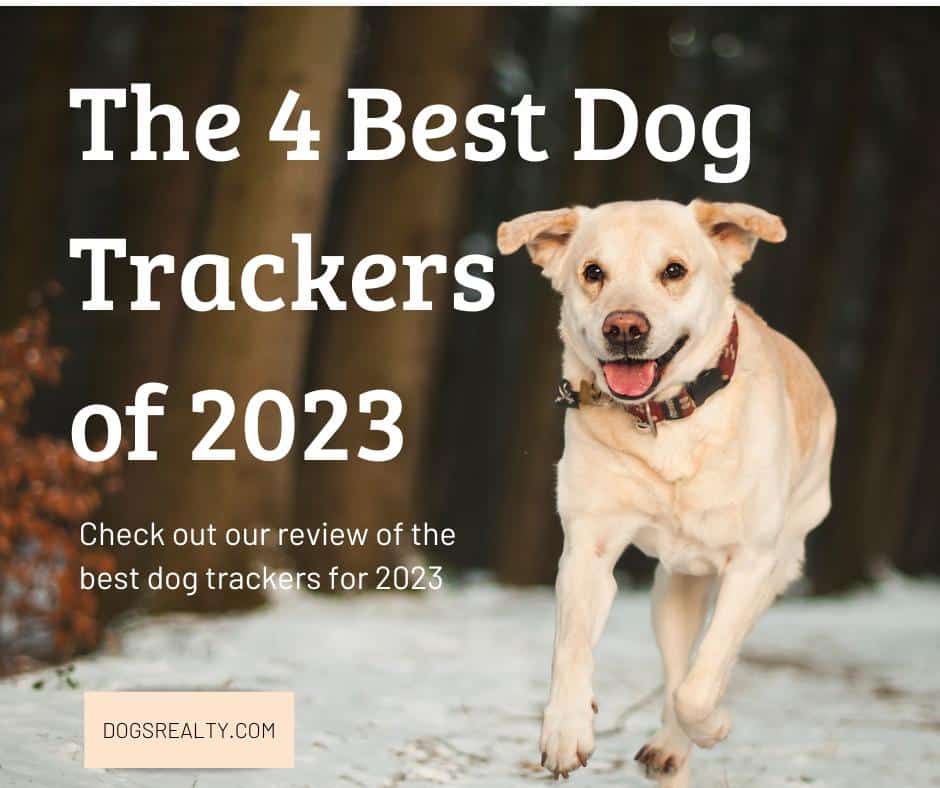 Note: Commissions may be earned from the links below.
To say dogs are valued family members is an understatement, and since they can't call or text their owners to share their location, pet lovers have harnessed technology to bridge the communication gap. While some people may consider trackers for pets to be over the top, trackers actually fulfill many legitimate needs for pet owners.

By purchasing a tracker for your dog, you can have the peace of mind of knowing their exact location whenever you want. Trackers also help dogs get reunited with their families more expediently if they are lost.
The trouble is, there are many dog trackers on the market not worth your investment, and an ill-chosen dog tracker can actually hurt your dog and leave a lasting bad impression. To help you get started, we've pulled together a list of the best dog trackers currently available.
When should dog owners use a tracker?

Trackers help owners reduce their anxiety when away from their beloved pet.
Trackers are ideal for pet owners who use the services of a dog walker or pet sitter. Owners can see where their dog was walked and can be notified when their pet returns home safely. While the pet sitting company may have regulations for their pet sitters or dog walkers to follow, using an independent tracker gives pet owners confirmation that their pets were cared for according to their instructions.
A tracker is an absolute essential when camping or traveling with a pet. If your pet got loose in unfamiliar territory, he or she may not know how to find their way back to you. A tracker is your pet's way of yelling, "Hey! I'm over here!" when they are loose in the wilderness. Unless of course they caught a squirrel; then they may not want you to find them for a few minutes.

Some pets have a tendency to escape their yard. If they wear a tracker when they go outside, their owners will be able to find them more quickly after they have escaped.

If children walk the family dog alone, the tracker can ensure that they are following the route they were permitted to walk on and alert owners if they exit a designated safe area.

Sadly there are many stories of animals being abused; but there are ways to protect your pets from a similar fate. By tracking your pet, you may be able to protect them from being abused, or direct the police to potential suspects.
Considerations when using a tracker
Always attach a tracker to a collar with safety features such as a break away buckle. If a tracker is attached to a collar with a metal buckle, similar to a human belt buckle, the collar would not break loose if it became stuck on something. In that scenario, a pet could inflict severe injuries to their neck, or even strangle themselves, if they began to panic.

If your pet will be wearing their tracker constantly, be sure to check their neck regularly for signs of irritation. Long haired pets may become matted if they constantly wear their collar; removing the collar and brushing out their neck hair daily, and applying a detangling conditioner such as Burt's Bees for Dogs Natural Detangling Spray can help prevent painful matts from forming.

Trackers are not a replacement for training, these are simply another tool available to dog owners who value the safety of their pet. Always do an off leash training class with your dog before allowing them to roam freely off leash, even while wearing a tracker. If they are unresponsive to commands and run out of range of the tracker, finding them could become very difficult. For example, if a dog has a high prey drive, they could quickly run out of the tracker's range chasing an animal, and the tracker would not be as helpful to locating them.

Many states, countries, and parks have leash laws; always check your local laws before allowing your pet to roam freely.

Dogs should never be allowed to roam freely around a neighborhood even if they are wearing a tracker. They cannot pick up after themselves, they do not know to look before crossing the street, they could get in a fight with another animal, or someone may abuse them in an effort to keep them off their property. Also, thieves are most likely to attempt to steal a pet who is running loose alone. Trackers simply cannot replace good old fashioned supervision.
If wildlife conservation is important to you, consider the impact on local wildlife before allowing a cat to roam free; many wild animals are injured by domestic cats.
| | | |
| --- | --- | --- |
| Whistle GO Explore Dog Tracker | | |
| Findster Duo+ Pet Tracker | | |
| Eureka Technology MARCOPOLO Advanced Pet Monitoring, Tracking and Locating System | | |
| Tractive Waterproof GPS Dog Tracker | | |
---
Detailed Review: Whistle GO Explore Dog Tracker
---
The Whistle GO Explore GPS + Health + Fitness Dog Tracker monitors your pet's location and health. Easily attaches it to your pet's collar, and you can customize the Whistle app to send alerts and insights to key people in your pack.
You can pinpoint your pet's location with live tracking and monitor behaviors that may point to potential health issues.
You can even set fitness goals based on age, weight, and breed, and review weekly reports that break down your pet's latest stats.
With a built-in light for visibility and a battery that lasts up to 20 days, Whistle GO Explore is, overall, a very solid dog tracker. For dogs 25 lbs and up.
Detailed Review: Findster Duo+ Pet Tracker
---
The Findster GPS Tracker is ideal for multi-pet families who love going for walks.
Detailed Review: Eureka Technology MARCOPOLO Advanced Pet Monitoring System
---
The Eureka GPS Tracker was designed for rugged use by discerning pet parents. Definitely a best-of-breed tracker.
Detailed Review: Tractive Waterproof GPS Dog Tracker
---
The Tractive LTE GPS dog tracker enables you to view your dog's location from anywhere, anytime. Enjoy full peace of mind with live tracking and other features that can be accessed without any distance limit.

When you need to keep a closer eye on your pooch, go into LIVE mode and get updates every 2-3 seconds.
Final Thoughts
To summarize, we looked at a large number of dog trackers and slimmed down the list to what we consider the top 4:
Whistle GO Explore
Findster
Eureka
Tractive
Based upon the available features, price and customer feedback and reviews, the best tracker for small pets is the Findster Duo+ Pet Tracker, and the best tracker for larger dogs is the Whistle GO Explore Dog Tracker.
The best way to show pets that you love them is keeping them safe, so consider using a dog tracker and be more confident about your pet's safety and well-being.