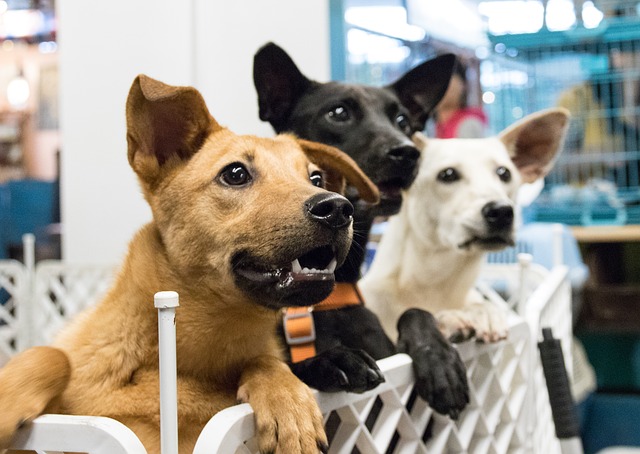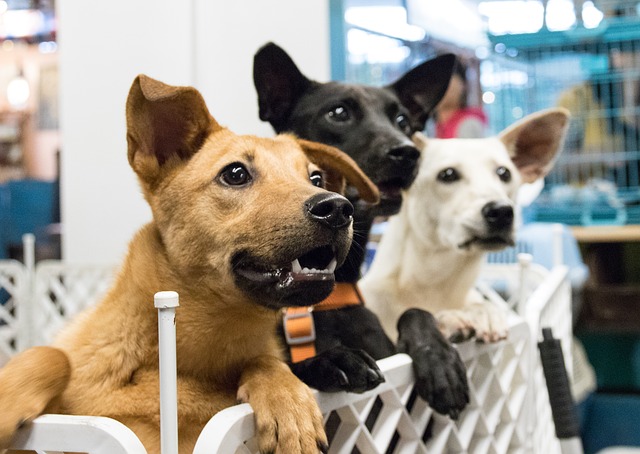 Have you ever wanted to own a certain breed of dog? Not an overarching desire that would send you rushing to a breeder, thousand-dollar-bill in hand – rather a gentle appreciation for the virtues of a Poodle, Pug or another beautiful breed?
Suppose you have — but you thought buying a purebred pooch was either cost-prohibitive or not the best fit for your family. If that's the case, you might want to check out your local Dog Rescue organization!
Dog Rescues are usually organized by breed, meaning prospective dog parents can sign up to be notified when new dogs come in, such as poodles or pugs.
So what's the advantage of adopting a rescue dog, instead of adopting a breeder pup? Note that a rescue dog isn't always cheaper than a breeder dog (though it usually is). The primary difference is this: the money you spend means a new life for a dog that completely lost out on their first time around.
How do I adopt a Rescue Dog?
Dog rescue organizations are loosely organized and typically volunteer-driven. Your best bet for finding one is to do a Google search using the breed name in the search. So pug lovers can search for "Pug Rescue" or "Pug Rescue Tampa," if they live in or near Tampa.  You can also do a search on the site Petfinder which has a sizeable list of Animal Shelters & Rescues for Pet Adoption.
Once you find an organization, you'll need to apply as an adoptive parent. This might involve a down payment. Also, it usually involves filling in a form in which you describe your history of animal ownership and supply references. You'll also provide a bit of information on your beliefs about disciplining dogs, your house and yard, and where you're going to keep your newest family member.
Dog rescue foster moms will want to talk to you in person, as well, to get a feel for how compatible you'll be with their particular pooch.
How much does a Rescue Dog cost?
You'll pay, on average, between $200 to $300. In case you thought dog rescue adoption was cheap, this might seem like a lot, but in reality it simply covers all the basic procedures to bring the dog back to good health. Typically, most dogs that arrive at Rescue centers will have issues such as skin problems, out-of-date vaccinations, tartar-coated teeth, possibly parasites and other manageable problems.
How does a Rescue Dog differ from a pet store or breeder dog?
Rescue dogs will typically be different than pet store or breeder dogs in a number of ways. Rescue dogs are typically:
Older. Not many dogs are rescued as puppies, and a few might be adolescents. However, the vast majority will be middle-aged.
Cautious. Your adoptive dog may have a lot of fear and grief to process. If they felt like a part of their former family, they may be grieving their sudden rejection. They may need time and patience to take an interest in food, play, or their general surroundings. If they were starved or kept isolated, they'll need some time and patience to learn to socialize.
Easier To Read. Buying a new puppy means taking a wild guess at what their personality will be like when they become an adult. When you rescue a grown dog, you have a much better understanding of their personality, so it's way easier to match what you're looking for.
Am I the right type of owner to have a Rescue Dog?
That's an important question! As the owner, you're the last and most crucial link in a chain. The dog rescue center's only purpose is to provide a happily-ever-after life for a dog that desperately deserves one. Are you that happily-ever-after, even for a dog that might be a bit rough around the edges?
Ask yourself the following questions:
Do you really care what color the dog's coat is, its sex or how heavy it is?  If so, you probably want a puppy from a breeder, not a Dog Rescue. Rescue dogs will rarely conform to a specific type.
Are you looking to save cash?  You might not save money buying a rescued dog, even though the initial cost will likely be $700 to $800 less than from a breeder. Remember that rescue dogs often need more medical care because of the abuse and neglect they suffered before.
Is your life relatively stable and your household relatively quiet?  All abused creatures, including dogs and humans, crave and need a highly organized and stable household. A lot of people can be good parents to a rescue dog. However, the best potential parents are typically older persons or couples with grown children who have both the patience and time to devote to the dog's mental and physical healing and well-being.
Can you provide regular grooming and medical care?
The biggest wish in the heart of Dog Rescue organizations is that their dogs never have to go through another minute of pain, hunger, or discomfort. Starved dogs can have incontinence problems that heal slowly. They may need more thorough and regular teeth cleaning than a well-cared-for dog. Some may need proper house training because former owners didn't bother with it. Most rescue dogs were never clipped or groomed, even non-shedding breeds. So it's important you ask yourself if you have the time, desire and resources to keep your dog completely safe and comfortable.
Can you consider the need and adopt a male dog rescue, or an older rescue? It's not entirely clear why, but a lot of potential adopters go for female dogs. There's really no logic to this: all rescue dogs will be spayed or neutered, and male dogs are as loyal, intelligent, witty, well-behaved and loving as female dogs. Perhaps it has to do with our rescue impulse around "damsels in distress!" Regardless, that adorable male dog that needs a good home really deserves your attention.
The upshot is, a rescue dog can be the best pet you've ever had. They understand and appreciate exactly what you're giving them since they never had it before. Your beautiful new family member will offer you an abundance of loyalty and love for the rest of their lives.
Can I help with Dog Rescues?
Dog Rescue organizations can always use help. They need kennel and medical supplies, and financial contributions are always welcome. They also need selfless 'foster moms' who perform the hard task of patiently making dogs adoptable, then giving them up to their new owner!
So, if you have the patience and skills and want to help, contact the dedicated and amazing group of volunteers at your local Dog Rescue.