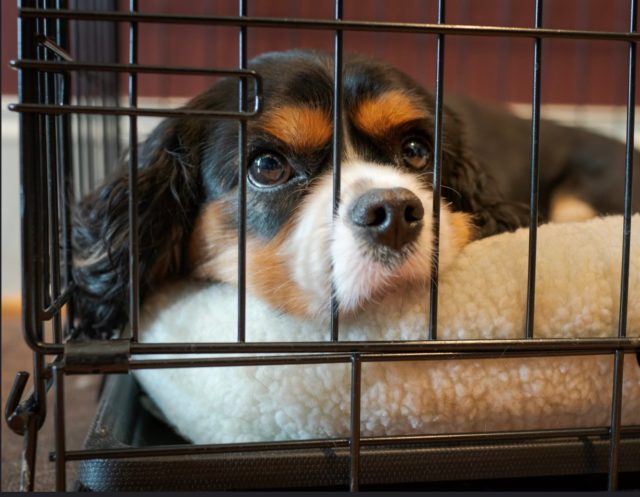 A dog crate should be considered a necessity for your dog, starting from when they're a pup and continuing for their whole life. Your pooch's ancestor, the wolf, had a den to call its home, a safe place. The dog crate mimics the den, which remains deeply embedded in your dog's instincts. Keep the crate in a room where the dog can comfortably and peacefully rest.
A dog crate can make a huge difference in house-training your new pup. They will not want to do their 'business' in the close quarters of the crate. If you take them immediately from the crate to the backyard, where they can conveniently do it there, your pooch will get the idea quickly. Using their dog crate will make dog training easier on both you and your puppy.
You can get dog crates in many different styles and sizes. Everything from standard dog crates to designer versions. When considering the size of the crate, know that it's best to get a crate for training your dog that's just big enough for your dog to lie down in because that gives them a better sense of security.

If you're wondering about what size of crate to get that takes in consideration your pup's growth, note that some dog crates come with adjustable panels that you can use to gradually increase the size of the dog crate. For example, MidWest Life Stages Double Door Folding Metal Dog Crates include a divider panel for use while your puppy is growing. Simply choose the size of crate that your dog will need when it reaches its full adult size and use the panel to adjust the interior size as they're growing.
If you're travelling and would like to take your dog with you, a plastic dog kennel with metal barred doors is considered acceptable with airlines, like the Petmate Sky Kennel Pet Carrier which includes useful items like "Live Animals" stickers and clip-on pet feeders.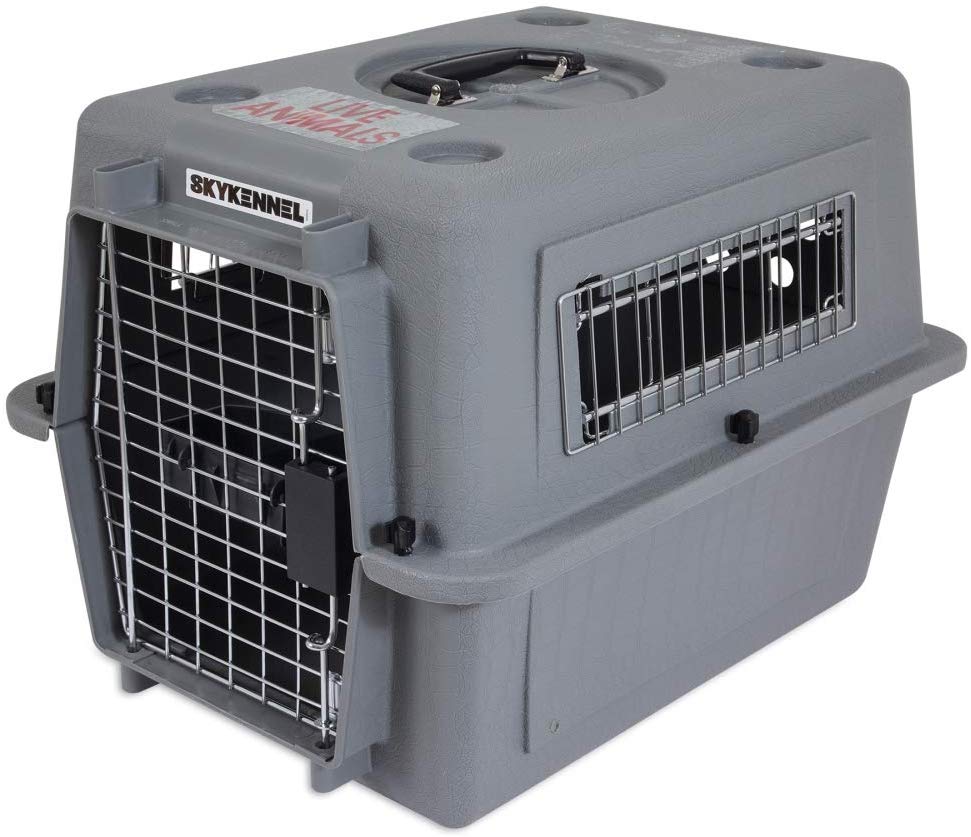 If your dog has heavy fur, you may want to consider a wire dog kennel since it has better air circulation, and you can place a blanket over it in colder weather.
Use these simple suggestions to ensure that the dog crate you choose for your four-legged pal will provide comfort and security for years to come.
If you're interested in more detailed information on dog crates and crate training, make sure you check out some of our other articles: