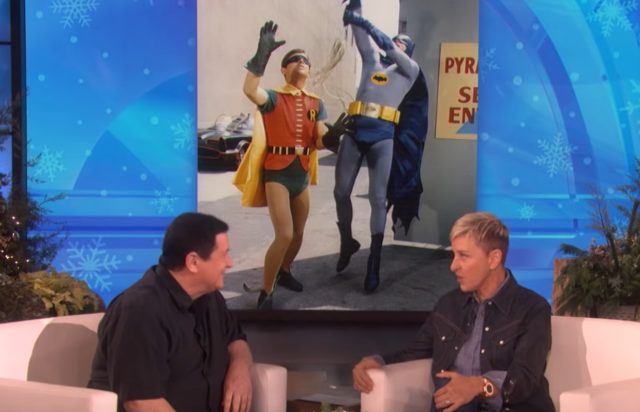 This is pretty awesome! TV actor Burt Ward, famous as Batman's sidekick Robin from the 1960s Batman TV series, talks with Ellen DeGeneres about Gentle Giants Dog Food and his dog rescue foundation (see below). Looks like Robin has gone from being the Caped Crusader's side-kick to becoming the Canine Crusader.
Gentle Giants Rescue and Adoptions
In 1994, animal activist Ward and his wife founded a charitable organization called Gentle Giants Rescue and Adoptions that rescue large dogs such as Great Danes and some smaller-breed dogs.
Since establishing the organization, he and his wife have saved over 15,500 dogs and created a dog food line that doubles and sometimes triples a dog's lifespan (for large and small dogs alike). Proceeds from sales go straight into helping dogs.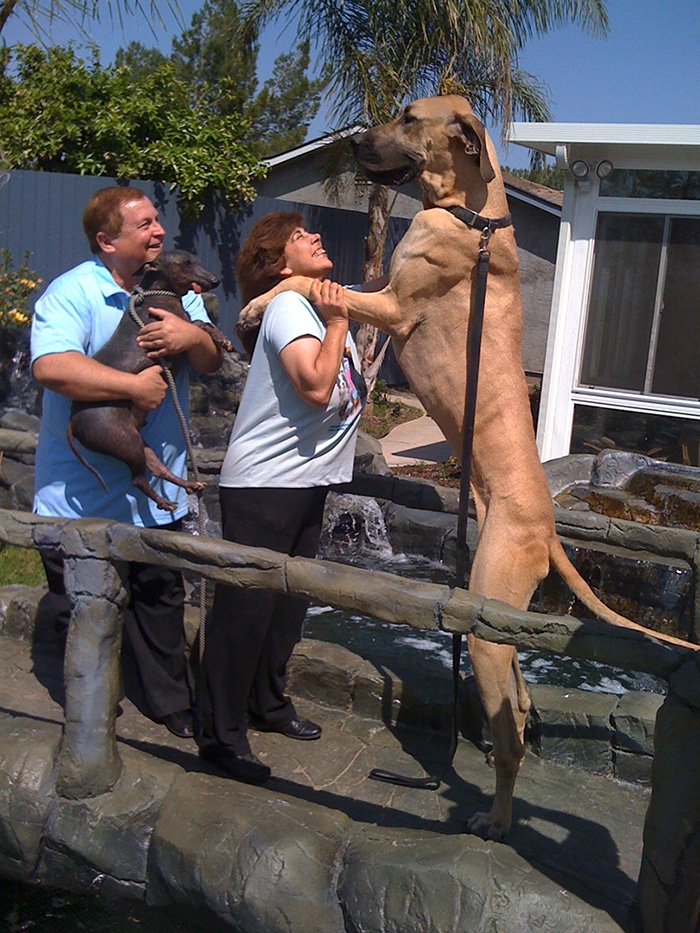 Wonderful work by a wonderful couple.
Gentle Giants Dog Food
The super-premium natural dog food they created is made in the USA and helps support a longer, healthier and happier life for dogs.  It's good for all ages and breeds of dogs.
Looking at the ingredients, Gentle Giants dog food is all-natural, low fat, low grease, and grain-free. It comes in a variety of flavors (chicken, beef, turkey, etc.), each of which includes eight certified non-GMO fruits and vegetables, dandelion greens and New Zealand green-lipped mussels, a powerful and natural source of joint support for your dog. The food comes both dry or canned, depending on your dog's preference.
Their dog food is available at various retailers, so consider making a point to try it out. Having your dog live a longer and healthier life is food for thought (pun intended).