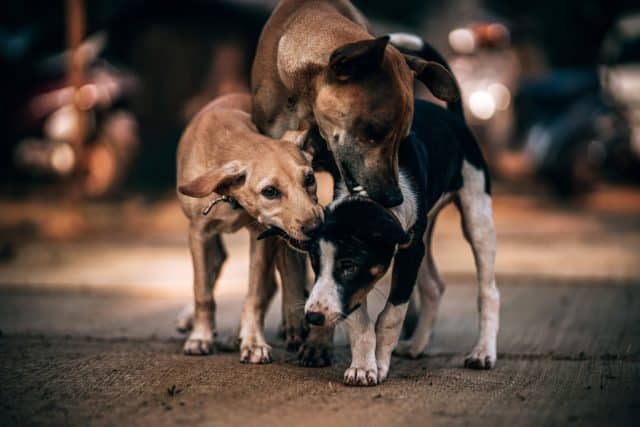 Christi and Moncho have been rescuing stray dogs since 2001. So far, the couple has astoundingly saved more than 10,000 dogs. This has always been their goal, to save as many dogs as they can.
Things were never easy for Christi and Moncho when they first started their rescue program called "Compassion Without Borders". But the couple knew that this was their purpose in life. They would work to save poor stray dogs, no matter what.
After some time, Christi got pregnant. She knew that a baby was going to be a blessing for her and Moncho, and she wanted the baby to follow in their footsteps. She was right, on both counts.
Christi gave birth to an adorable little boy named Diego. He grew up with the same compassion as his parents. Diego loves dogs, and he's always happy to help.
There are times when dogs get very scared when they first meet their rescuers. When this happens, Diego does some tricks to help the dogs alleviate their fear. He has his ways of making the dogs come out of their hiding spots. He's a natural.
Their family prefers going to Mexico to save dogs over going on vacations. Every two months, they would drive all the way from California to Mexico and look for stray dogs everywhere, even in dumpsters.
Once they're done rescuing dogs from the streets of Mexico, they go back to California and put them under treatment. The most important thing for them is to make sure that the dogs are in good health before they let them get adopted. The last part is finding them a perfect home.
Christi and Moncho don't consider rescuing dogs as their job. It's their passion, and the couple says it's what they live for. And now they're doing this as a family, with their goal being to one day see all stray dogs find a happy and loving home off the streets.
Credit: Compassion Without Borders, Humane Society Veterinary Medical Association (HSVMA)