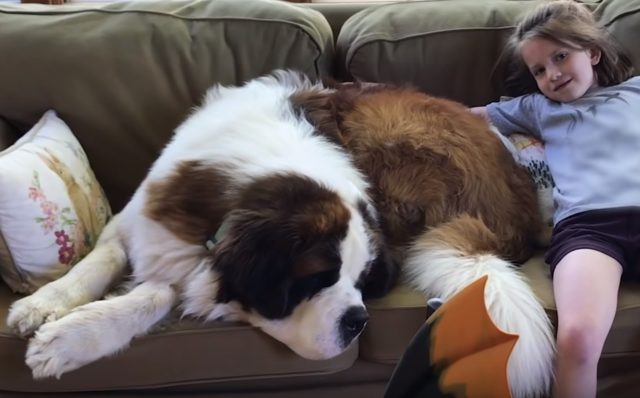 Meet Cosmo, the adorable 130-pound furball who was given up by his breeder for an unknown reason. Good thing that HUA.org took it in. Volunteers of the shelter took their search for a new owner and home to Facebook.
This is how Jayne, the would-be human mom to Cosmo discovered the adorable furball that its breeder left in the care of a shelter in Nebraska. Jayne came all the way down from Upstate New York to Nebraska to meet and fetch Cosmo. While the new mom is not new to dogs as she lives with two, she confessed how nervous she was when she drove by the shelter to meet Cosmo for the first time.
Watch This Inspiring Story Of Cosmo, A 130-pound Dog
Given up by its breeder, Cosmo lived for a while with HUA.org volunteers before Jayne adopted it. See their cute meeting in the video below.
Cosmo and His New Family
The video above shows an inspiring story of a seemingly adorable dog who, at 130 pounds, was given up by its breeder for no apparent reason. It found a home in the care of HUA.org whose volunteer shed a tear when Jayne, the adopter, drove up to Nebraska to fetch the dog.
At the first meeting, Cosmo immediately fell for his new human mom. Jayne brought a toy treat, which she wondered if Cosmo would understand what it was. She stroked Cosmo, and he laid down on her lap. The rest is history.
Next day, Jayne and her sister Maggie drove to Jayne's home where they planned to raise and train Cosmo along with her two other dogs. At first, Cosmo was a bit shy, but just after a week, he cozied up, and everything was perfect.
Source: The Dodo via Youtube