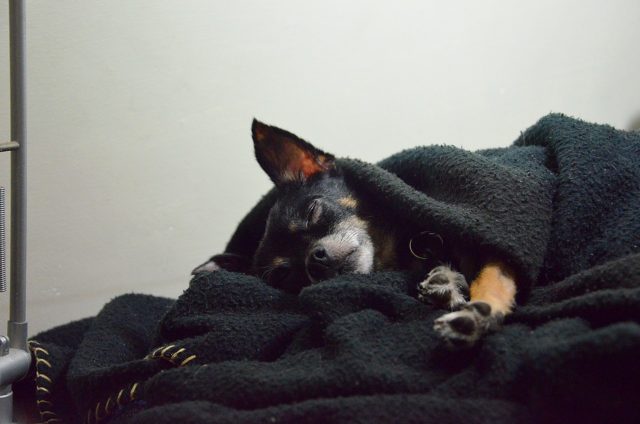 Lana was a rescue dog from Brazil. Suelen Schaumloeffel and her fiancé adopted her when she was just eight months old along with her siblings.
One day, Suelen's fiancé witnessed Lana do a very heartwarming deed for someone else. Lana may still be a little pup, but she sure knows how to spread kindness. She dragged her blanket outside, and she was found as she was sharing it with a homeless dog.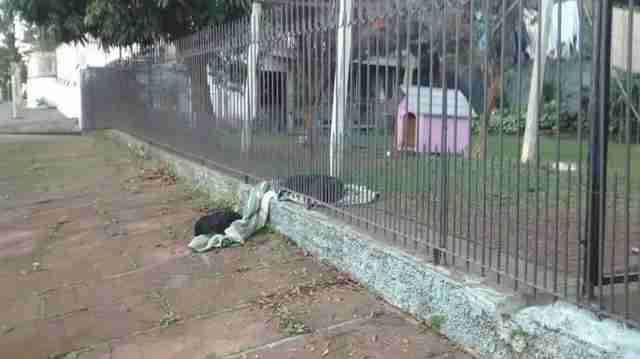 Photo from Suelen Schaumloeffel on Facebook
Lana and her siblings are now safe in their forever home. They are warm, well-fed and cherished. But despite all of the good fortune that they are experiencing, it seems like Lana did not forget how it was like to have nothing.
The weather was chillier that day, so Suelen placed a thicker blanket on Lana's doghouse in front of their house. She had no idea that after she tucked in the little pup that night, it will go out and share her blanket with a stray. That's the scene that Suelen's fiancé came across the next morning.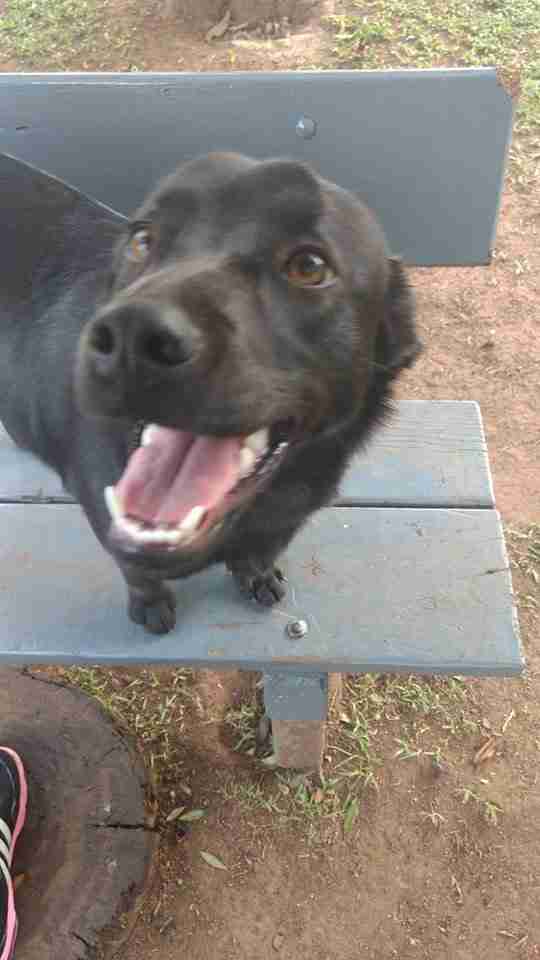 Photo from Suelen Schaumloeffel on Facebook
Suelen remembered seeing the strange dog for the first time the day before. She tried to approach the dog to look for some identification to know if the dog is a stray or has just lost its way. But, the dog quickly ran away from her.
Suelen may have been unsuccessful in befriending the dog, but Lana obviously made it. Suelen felt really happy and proud of her puppy, and she shared that she thinks that what Lana did for her new friend is a very beautiful thing. She said that she reminded her of a very important thing – generosity.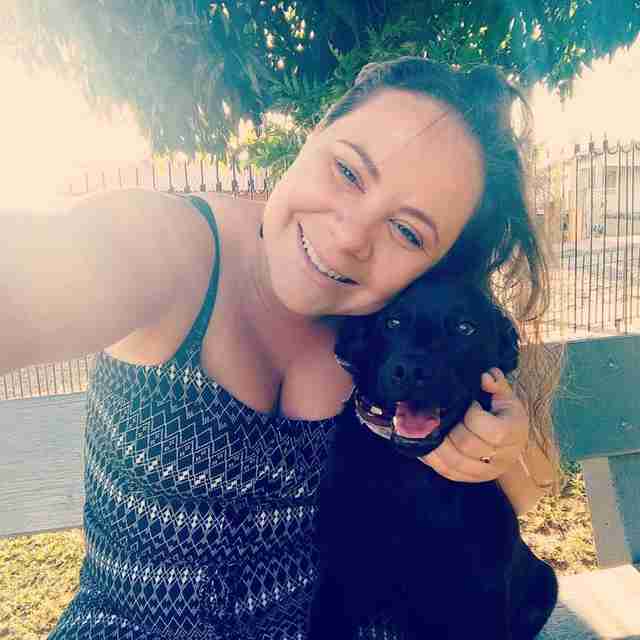 Photo from Suelen Schaumloeffel on Facebook
Since that day, the couple still sees the dog in their area, but they were still unsuccessful in approaching it. They are trying to help the dog finds its way home in the case that it's lost.
Lana is definitely a nice and kind dog. Just like her, may we never forget the difference our generosity will make to the people around us.
Thanks for sharing this story.